Website Setup in One Day…
Have you seen all of the commercials, webpages and all of the other media exclaiming about how much money can be made online, in your spare time, from home?
Have you seen arguments that you can work part time, from any part of the world?
The only catch, you need a website! Not too big of a deal, right? All the the money spent, the courses on making money online, the seminars, the webcasts, podcasts and all of the materials that you get from the expensive courses and they all have one thing in common: needing a website. That is, after all, the biggest part of online money-making – an online presence!
So you dig deeper into the materials. Into the courses. Into the seminars. Into the videos, the webcasts, the trainings.
You learn about SEO, optimization, money making opportunities, and all things internet marketing and selling.
You learn about lists and how to generate them. Of course, from your website.
But, what you do not learn is how to make that website. Where do you start? What do you do?
You look through your materials again. But there is little, if any, information other than needing a website and domain name.
Well look no further! We have what you need to get your started and to get your website and domain up and working for you today!
I know what you are thinking. You are saying, "but Bruce, I do not have internet experience. I do not have technical knowledge. I do not know anything about building a website or blog." But I have good news for you! My e-book goes in depth, with screenshots, to show even the newest of the new how to get your domain and website set up in one day.
It is chock full of information. Easy to understand, step by step instructions.
I have to tell you though, this is not another money making e-book. I will not go into SEO or any other Internet Marketing techniques or training. This is an e-book about you getting your domain name and website set up in a day.
In this book I will detail:
Domain Names – How to register a domain name of your choice – cheaply.
Website Hosting – How to get your domain name hosted, either by paid hosting, or free hosting.
Website Setup – What good does it do to have a domain name and hosting, if you do not know how to get everything setup internally. Well, believe it or not, it does not take a Computer Science major these days to get one setup. Primarily what I will be detailing here is WordPress, really the only content management platform that you will probably ever need.
What I will not go into in this book:
SEO
Making Money with your site
Business ideas
Ranking your site
Advertising your site
If you are looking for SEO training, or how-to's on how to monetize your site, or business ideas, getting ranked in search engines, or any other internet marketing aspect, then I have bad news for you. This is not the book for you.
But, if you are looking for information to put all of the internet marketing training to work for you, by getting your own domain name and your website set up, then you have come to the right place! There should be no other book that you need.
You may be asking yourself, well why should I buy this e-book? And I will be upfront. I have 20 years experience with the internet, internet marketing and more importantly, building websites. Over those 20 years, the process has become a hundred times easier for ordinary work-from-home prospects to get online. I want to share that knowledge with you.
I want to help make the process as easy as possible for you to make your dreams of entrepreneurship a reality. I want you to have the opportunity to take a walk on a beach with your family. I want to be able to help jump-start your online presence. To the extent that I have included my email address in the e-book Website Setup in One Day for you to email me in the case that you need any additional assistance, or require additional support.
I have always had a passion for building websites and now this is my chance to share some of the knowledge that I have gained, in an easy to understand training manual. Step-by-step for anyone to be able to easily follow.
BONUS MATERIAL!!
As an added bonus, I will include a copy of How I Got Over 700 Twitter Followers in 7 Days! absolutely free!!
This is an excellent manual that outlines how I was able to get over 700 Twitter followers in 7 days. A good look at the prospect of some free advertising after getting your domain name and website up and running.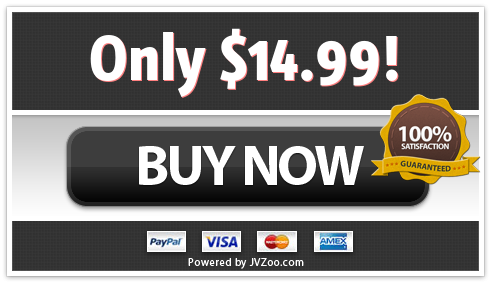 You've got my personal guarantee that within 30 days if you are not satisfied that this e-book was able to walk you through getting a domain name and setting up your website, then I will refund the purchase price of this e-book – but you keep the bonus e-book at no additional charge!
Your satisfaction is our priority. Period.
– Bruce